November 28, 2021
Morning Worship
Join Us For Our Morning Service In-person and Online!
10:00 a.m. Worship Service
10:00 a.m. Online Service
"A Righteous Man Named Joseph"
Series: The Birth of Jesus According to Matthew
Matthew 1:18-25
Pastor Mark Ashley
In light of the rising cases of COVID, this is just a reminder that if you are not feeling well or have been exposed to COVID, please choose to join us online. Thank you!
Continue To Join Us Online This Sunday
Sundays at 10:00, we will continue to join together for new video message, with chat and live prayer.
Special Church Member Business Meeting
Sunday, December 5 at 6:00 p.m.
We have received an inquiry from Heritage Classical Academy (HCA) asking if we would make some building space available for their use as they continue to grow and add grades. Having met together to discuss this request, the deacons and trustees will jointly bring a motion to the church asking for authorization to negotiate a 3-year arrangement with HCA, beginning in the 2022-2023 school year.
HCA is a classical Christian school in its nineteenth year of operation serving approximately 565 students in grades pre-kindergarten through eighth grade. Their plan is to begin adding high school classes in 2022. HCA currently meets at two locations; one in a building they own in Peninsula and the other at Parkside Church in Bainbridge. The mission of HCA is to cultivate lifelong learners who think and live for Christ. HCA is governed by a self-perpetuating Board of Directors comprised of faithful believers. It is a non-chartered school and takes no funding from local, state, or federal government.
We anticipate having a representative from HCA present at this meeting.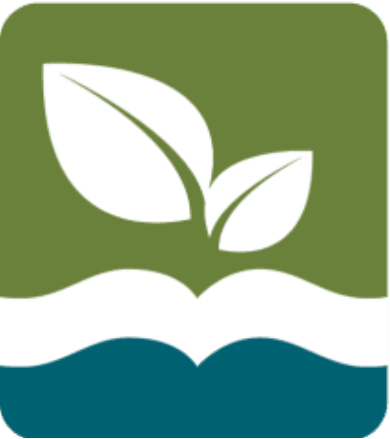 Ministries at Northfield Baptist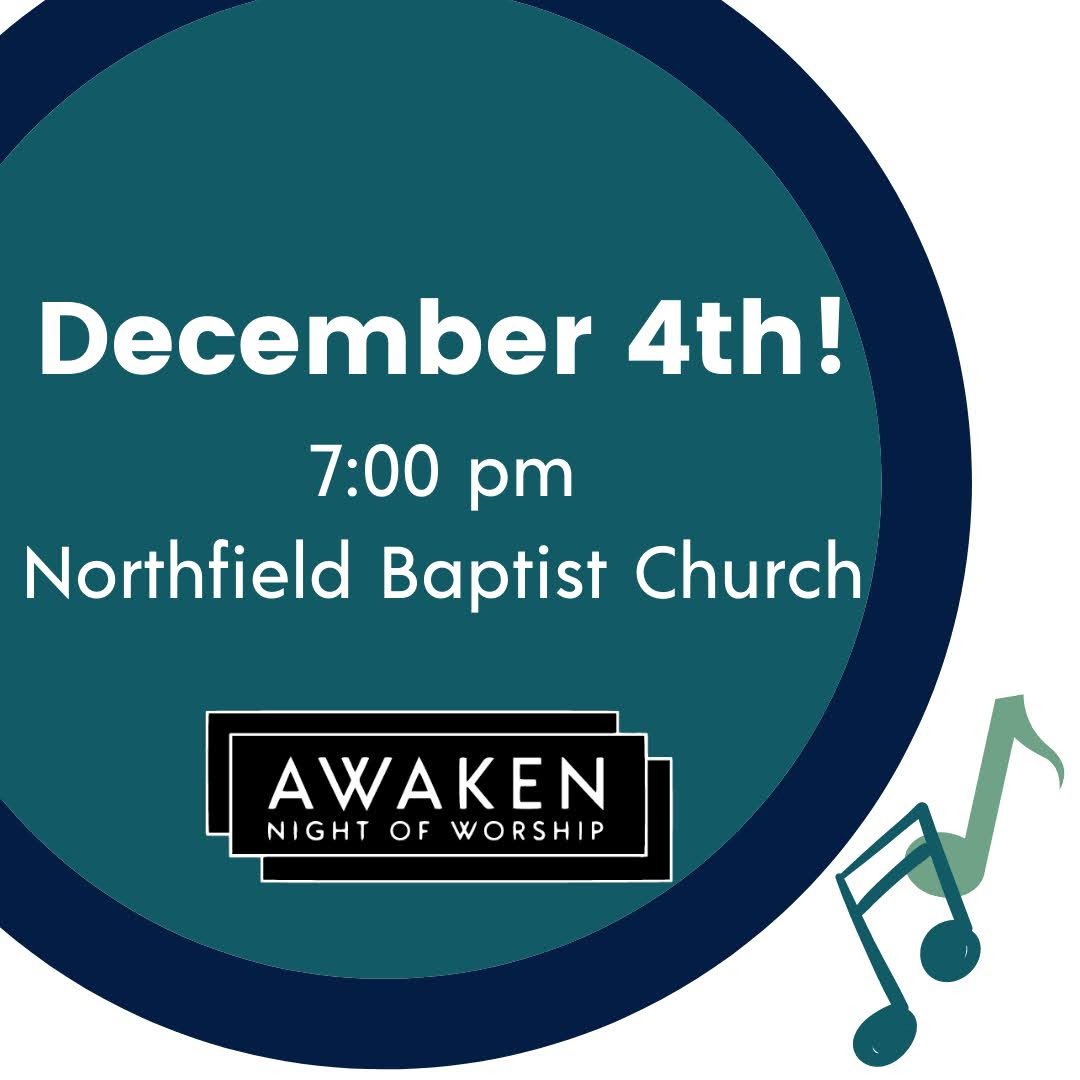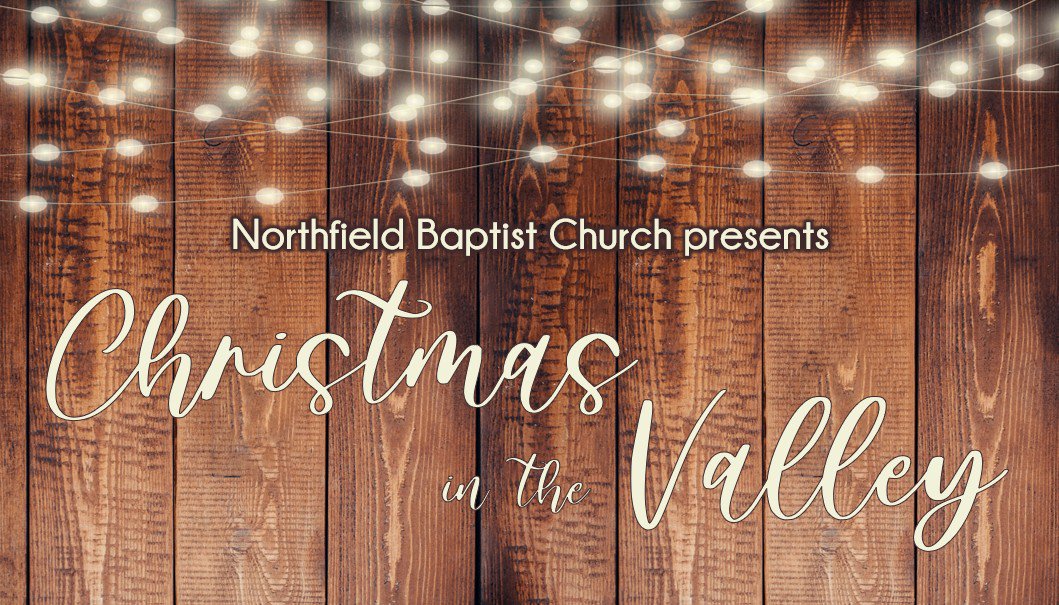 Christmas In The Valley
December 12
4-6 p.m.
Christmas In The Valley is right around the corner! Much help is needed, so please stop by the sign-up table in the foyer to see where you can be involved in this ministry!
There will be food, kid's crafts, live animals, a Christmas performance and tree lighting! Please pick up some invitations to share with your family and friends!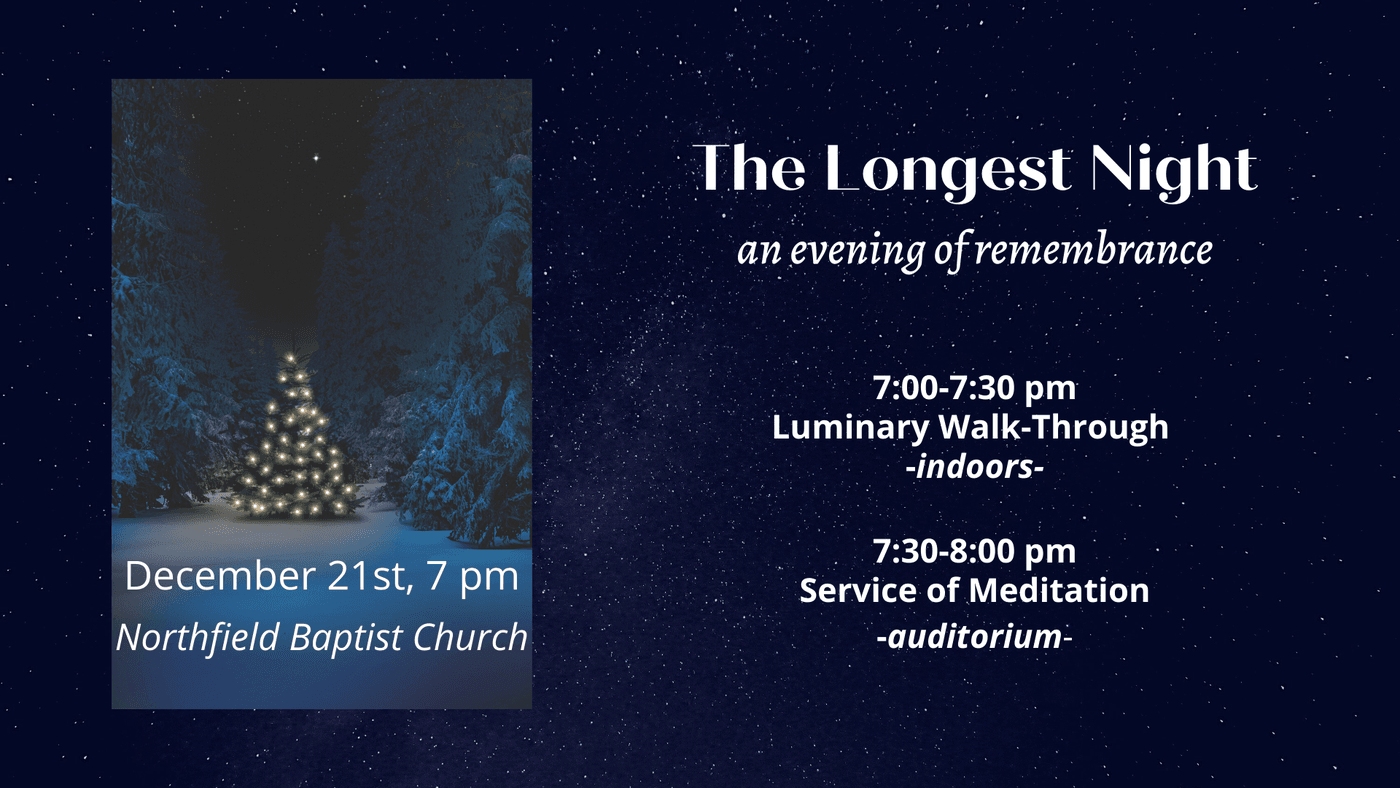 The Longest Night
an evening of remembrance
December 21 at 7 p.m.
Northfield Baptist Church
The longest night of the year is December 21. We will have a special gathering called The Longest Night an evening of remembrance for anyone who has experienced the loss of a loved one in the past year or two to three years. The holidays are a difficult time for those whose hearts are grieving. This special service will be a time for us to remember those who have been lost and to come gather with those who are grieving.
The evening will start with a luminary walk-through where people can come and view the displays and remember these loved ones. After walking through the luminary displays in the gym, people will gather in the auditorium for a Service of Meditation. This will take place at 7:30 and will include special music, congregational singing, and a few readings. After the service, there will be a light refreshment served in the foyer.
If you would like to take part in this evening of remembrance, pick up an envelope with instructions from the table in the foyer. This will be returned to a box at the same table once completed. Please email Debbie Ashley with any questions.
Increase Your Gift's Impact!
Have you given online? Thinking about it?
Giving online is fast, safe, accurate, and helpful to our volunteers. But now there's another exciting opportunity for you!
For November and December, our online giving service will match every new recurring online gift up to $50.
"Recurring" online gifts are online donations which you schedule to automatically send on the frequency that works for you. To be eligible for the matching gift, more than one installment must be set-up and the first recurring gift must be transacted by December 31, 2021. Just go to https://northfieldbaptist.org/donate and select "Recurring" to see how recurring giving works.
As always, thank you for your generosity, in whatever ways you give!
Additional Information