June 26 Update
NBC Regathering In-Person
NBC Regathering In-Person
Started on Sunday, July 5, 2020
8:30 – 9:30 a.m. Auditorium Service
This service will be a mask-required service and is especially for those whose health puts them at risk. Everyone in attendance will be expected to wear a mask except those who are serving on the platform.
10:00 – 11:00 a.m. Auditorium Service
This service will be a mask-required service for now*. The service can be broadcast to the Ministry Center during this time if needed, giving us overflow space if we reach the maximum number of people that we can responsibly seat in the auditorium.
*UPDATE: When Summit County is at Risk Level 3 (red) or higher, we will require masks indoors at both service times.
10:00 a.m. Online Gathering
This gathering will be the same as it has been since March: the message (which will be the same one preached in the in-person services) and music will be pre-recorded and hosted on a live-chat platform. Please note the time change from when we have met while away from the building. We are working toward live-streaming the service and will get there soon.
Childcare and Children's Ministry
On Sunday, July 19, we began to offer nursery and toddler care during the 10:00 service only (see Nursery & Toddler Guide). On August 2, we will being offering pre-primary and primary ministry during the 10:00 service (See Pre-Primary & Primary Guide).
Questions?
What will the service be like? It will be like what we have been doing online only now we will be together: a welcome, some announcements, worship through song, prayer, the message, and a closing song.
What about ABFs and Sunday School? We are not planning a general "restart" of ABFs at this time. If an ABF wants to begin meeting in the building on Sunday, we will work it out on a per-requests basis so we can make sure we have suitable meeting spaces. We encourage ABFs that have been meeting online to continue, and others may find alternative meeting times and locations. Sunday School classes for children and teens will not restart this summer.
Please read over the Guidelines for Regathering so you will better know what to expect.
Remember safety, sacrifice, and service.
Regathering under the current circumstances will require some things from each of us: caution because the COVID-19 virus is still around; consideration because people feel various levels of personal risk in this season; courage because while venturing out can be risky, we can trust in the good hand of the Lord to provide for and protect us; and compassion because probably everyone has felt a little beat up at one time or other during this pandemic, and hopefully gathering together will be an experience of peace and not tension.
One more word will be key: flexibility. As we see how things unfold, we will adjust as necessary and wise.
Guidelines for Regathering
Guidelines for Regathering
What NBC will do:
We will designate pews and seating areas for appropriate physical distancing. Please allow ushers to provide direction.
We will provide hand sanitizer for use in all public areas.
We will clean and sanitize the building in preparation for use and after each use. We will sanitize foyer and restrooms during and between services.
We will keep outside doors open when feasible, to prevent multiple contacts on door handles. We will sanitize doors and door handles between services.
Bathrooms most accessible to meeting areas will be open and properly sanitized.
We will not distribute paper bulletins to minimize contact.
We will not pass offering plates through the pews. A box will be placed in the foyer to receive tithes and offerings. Online giving is the recommended option.
Nursery, Toddlers, Pre-Primary, and Primary will begin to meet during worship after some weeks following the initial regathering. Specific regathering guides will be posted for those departments.
We will not be observing communion initially but will do so as soon as the logistics for this are confirmed.
We will not be meeting as ABF groups or Sunday School classes during the initial weeks of regathering. Those will be phased in as we move forward.
We will require staff and volunteers to wear masks at gatherings in which they are serving in a staff role. Speakers and singers will not be required to wear masks while ministering on the platform.
We will have masks available for those who need them or desire to wear them in the building.
What we are asking you to do:
We ask you to avoid physical contact, such as hugging or handshakes, while at NBC.
We ask you, if you have had a fever within the last 14 days, to please stay at home.
We ask you, if you are in a vulnerable group, to consider watching the online service in your home. This would include those who are fearful of contracting the virus, the elderly, the immune compromised, and those who have a vulnerable pulmonary system.
We ask you to please enter and exit through designated doors in the building (north and west entrance).
We ask you not to gather in groups in the church foyer before or after services and to maintain appropriate physical distancing in the parking lot.
We ask you, if you bring your children to church, to keep them with you at all times. The gym will be closed.
A mask is required for attendance at the 8:30 a.m. service. If you choose to attend the 10:00 a.m. service, a mask is recommended but not required.
We ask you to continue to lean into your ABF and maintain contact with your ABF leadership team. Though time of connecting on Sundays is limited, our ABF network is in place and working diligently to stay in touch with you. Please lean into these groups as we work together to come through this difficult time stronger than we were before.
We ask you to contact the church office if you are experiencing any needs that we can help meet.
Other Building Usage Information
Building usage will be scheduled through the church office in order to control group size and assure that all spaces have been appropriately sanitized.
Building usage of this nature may be more limited at first, with incremental adjustments made as appropriate, depending on guidelines provided by the governor. Exceptions may be granted in certain cases where there is opportunity to serve our community.
Online Gatherings continue Sundays at 10:00 a.m.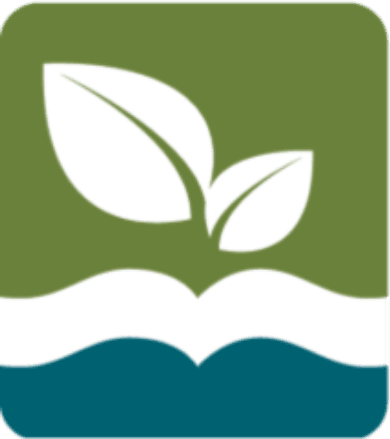 Ongoing Information
How We Can Help You
For More Info
The Ohio Department of Health has more resources at coronavirus.ohio.gov.
How to Respond
Prevent and Prepare
Checklists
FAQs